Green Buildings Ottawa-Kingston
Structural Insulated Panels
Ottawa and Kingston have been leaders in alternative technologies.  Ottawa for example has the largest number of Passive House and LEED certified buildings across the country and Kingston has built its reputation around its leading role in renewable energy technologies.
Although these two cities have a great reputation in this domain, the reality is a little bit more complicated.  The labor costs are just like any other Canadian city remain

high in Ottawa and Kingston.  But the other real challenge that is more

specific to these cities is the availability of innovative green products at

a reasonable price. 
This is the main reason, Petra Building Solutions was

established.  Our objective for the Ottawa-Kingston Markets is

to find those products and bring them to these markets at a

reasonable price.  The way we do this is by offering a variety of

products that can be priced as packages.  That reduces our cost,

which in return reduces your costs.
The prefabricated building envelop systems are relatively new solution that directly address the cost of on-site labor.  Our panels have the advantage of being structural and at the same time thermal bridge free.  They are all precut according to your plans and are flexible to fit your needs. 
These panels are ideal for roof, wall, floor and even foundation wall               systems.
                       To know more about this product, please click here , or                                       feel free to contact us.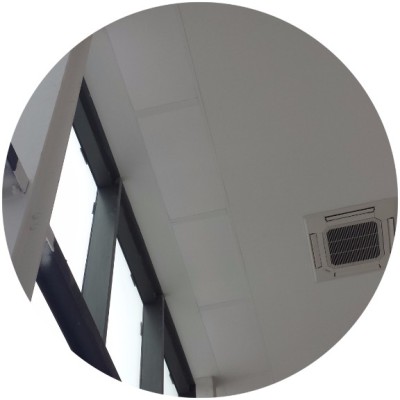 Using green products to building will for sure save you up to 50% on your energy consumption, however, using them with careful planning will help you realize up to 90% in savings allowing you to achieve the strictest building standards if you choose to.
                  Whether you want to use other products

                     or ours, we will be able to help you build                               a high energy performance building.
                            Please
call us
to discuss your project
                               and see how we can help, or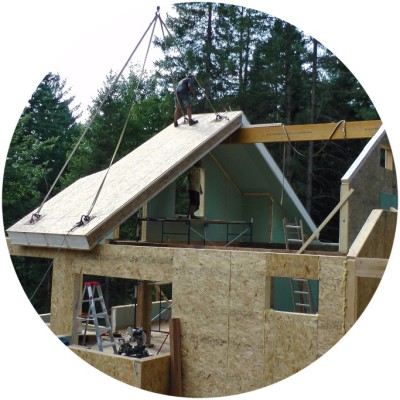 Even though the energy prices in Ontario are generally higher, especially electricity, there are systems that are 100% efficient and can be simple solutions for very complex problems.  For instance, our radiant ceiling panel is a simple, inexpensive and reliable solution for condensation and cold drafts close to big windows.  It is commonly used in office buildings,
hospitals, theatres, condos…etc.
Another system that is very efficient are the under

slab radiant heating panels.  In Ontario, taking

advantage of the off-peak electric rates is an

opportunity to save money.  This system draws

energy from the grid during off-peak hours to build

thermal mass that will be used during on peak hours

to heat the space passively. 
For more information about these solutions please